Felicia Townhomes – construction update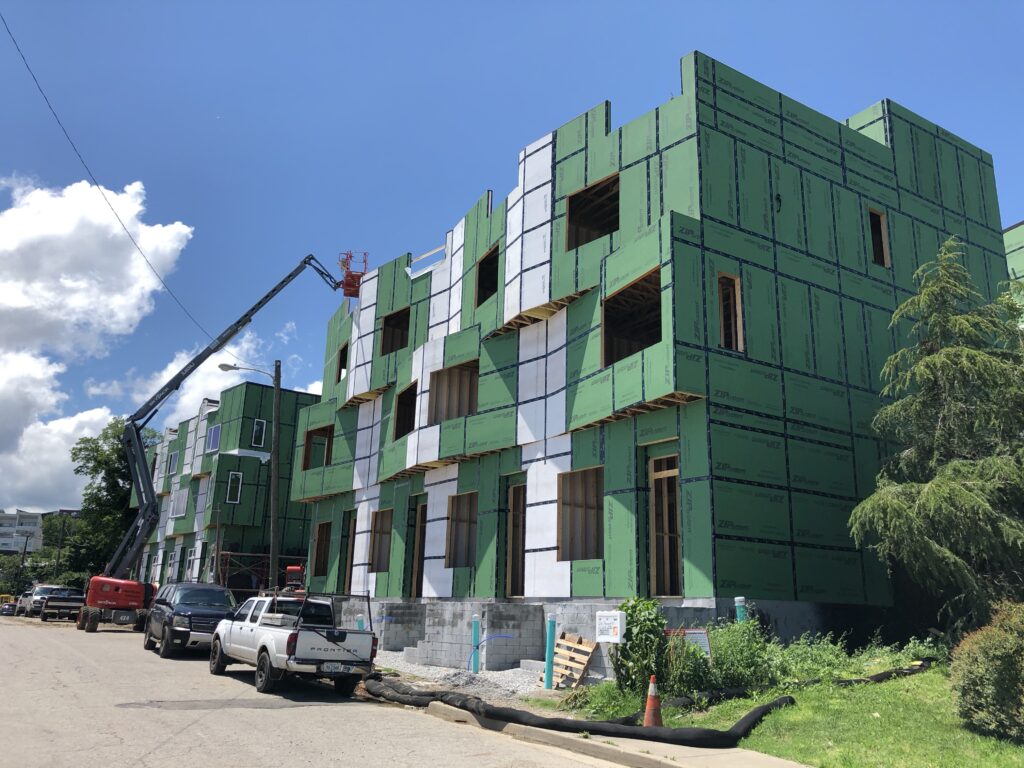 On Thursday, MAY 28th, the rootARCH team visited the 20 unit townhome project located on Felicia Street in West Nashville. This project can be seen from I-440 just as you cross over Charlotte on the east side.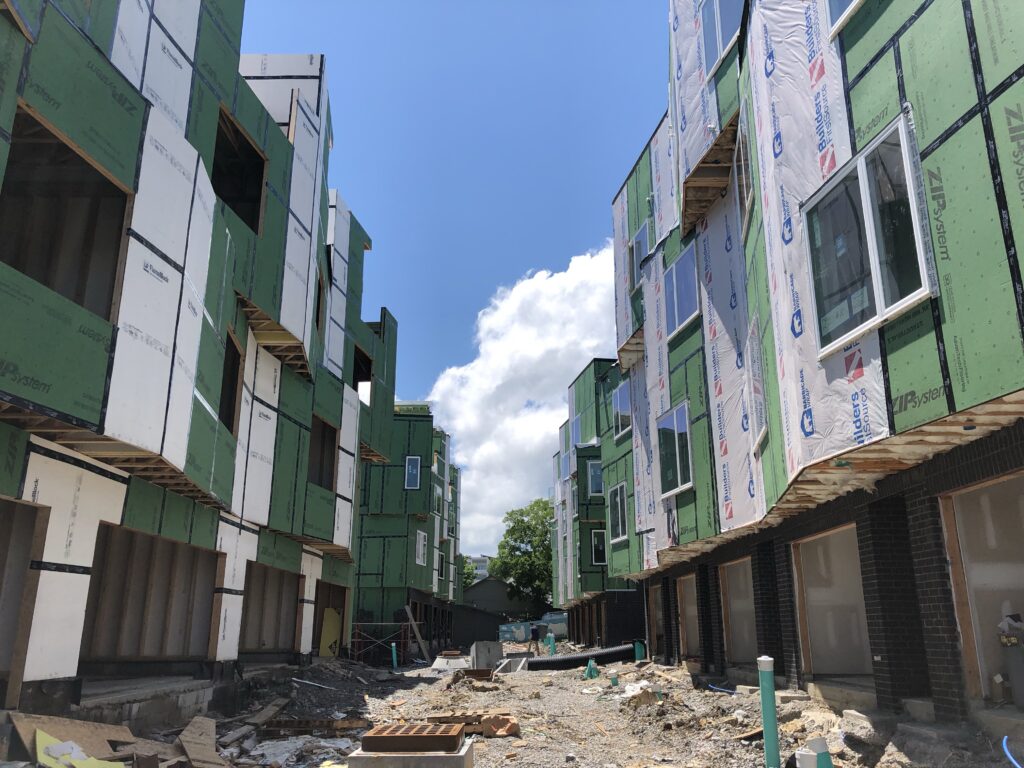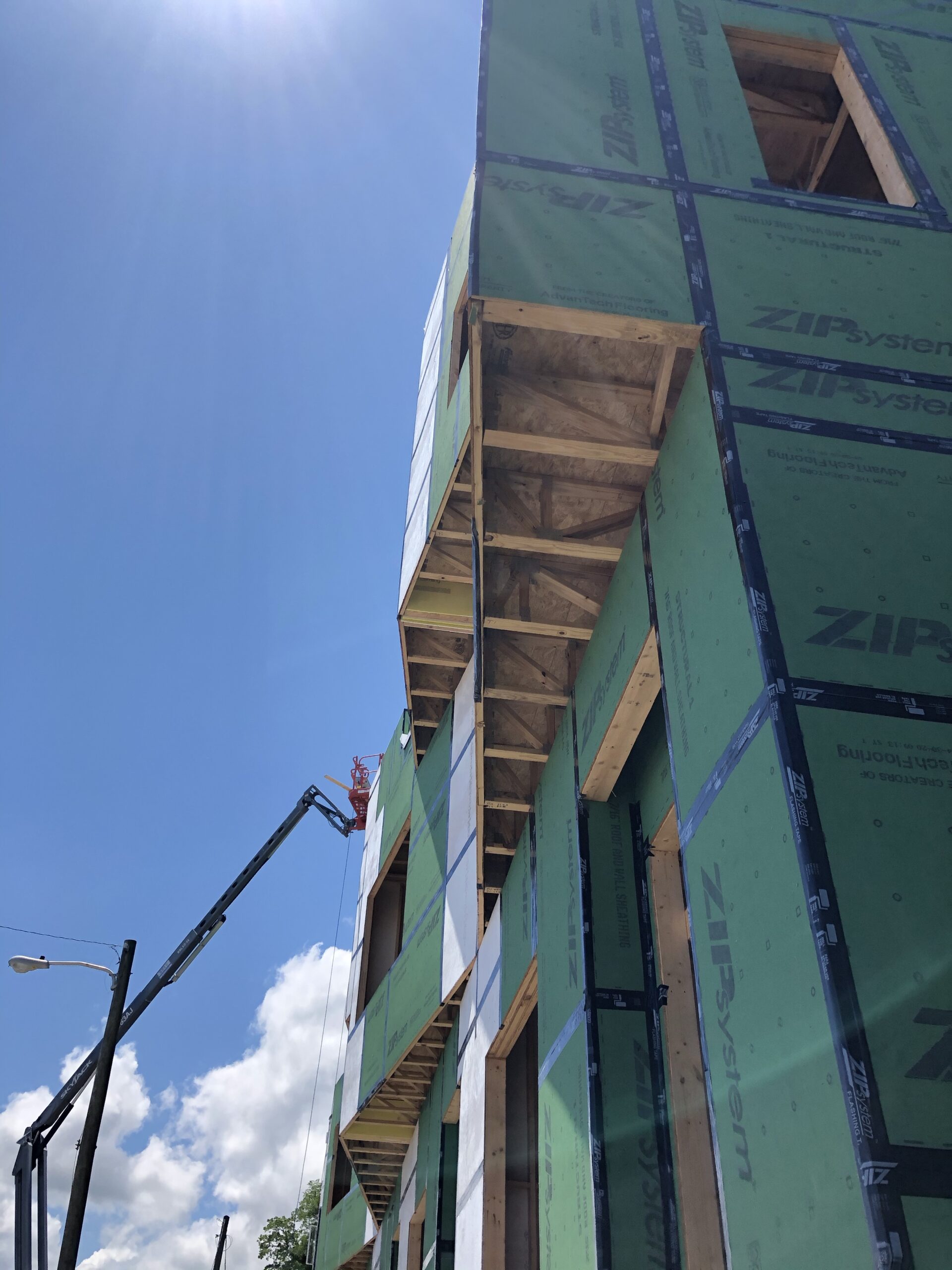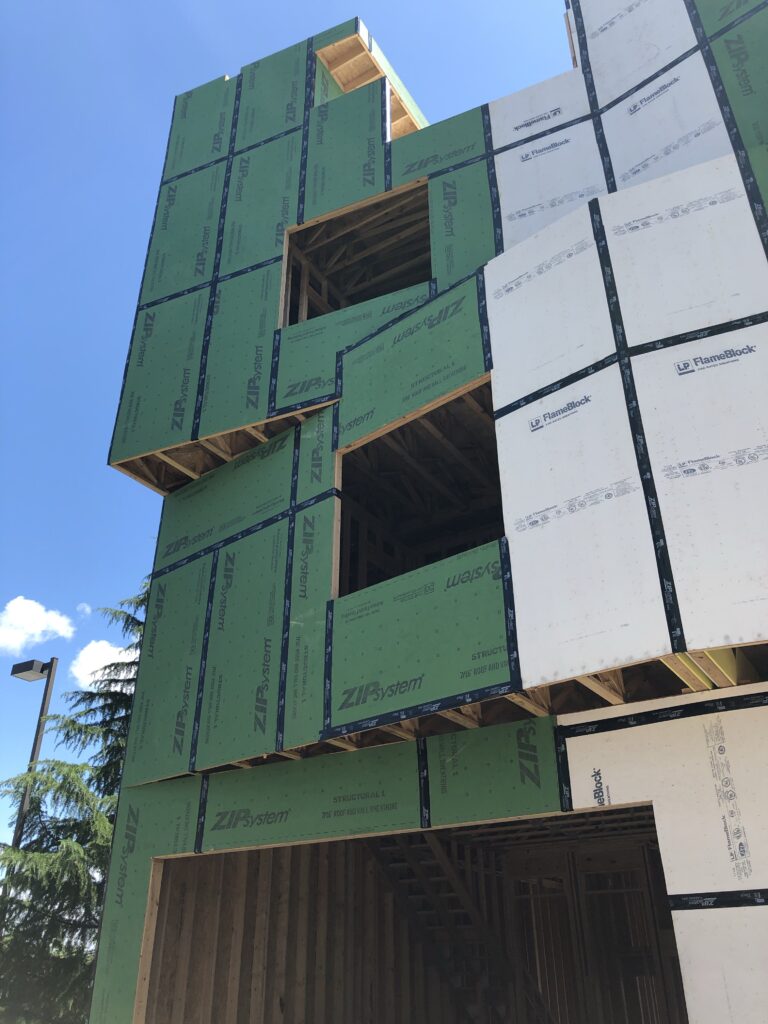 The overall design concept was inspired by historic split-rail fences that can be found all over middle Tennessee. The overlap of the floors create interesting perspective views from the interior to the East downtown and to the west towards the sunset over Sylvan Heights. This is strikingly different from your typical townhome that showcases views directly into their neighbors.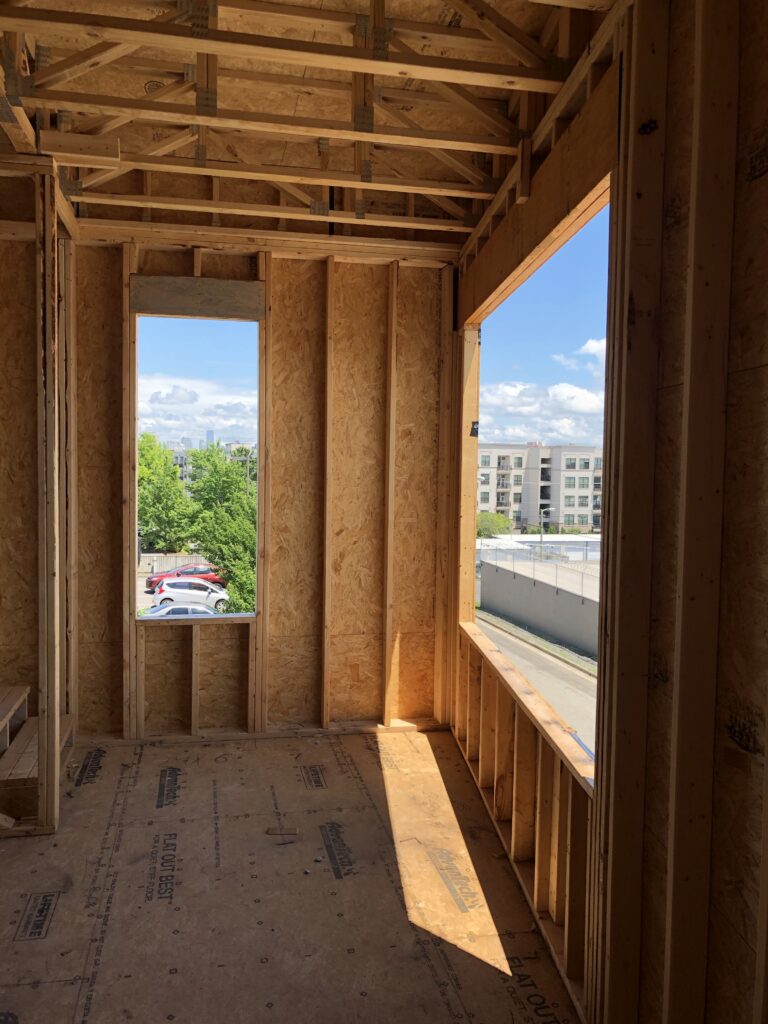 Completion of these units is tentatively scheduled for August 1st.